MyCleanPC: A CCleaner Alternative that Simply Works (Updated)
There are all different types of PC cleaner apps out there to choose from. Some come with huge price tags and amazing features, while others get the job done for no price tag at all. It's often best to look somewhere in between, which leads many people to products like CCleaner. But this program and other mid-tier PC cleaner apps can get complicated to use, with numerous settings and features that need to be meticulously tweaked in order for you to get the best results.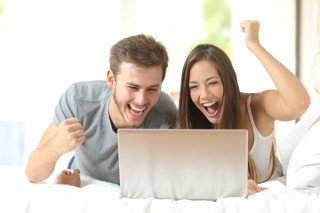 If you're someone who prefers simplicity, it's best to look for a CCleaner alternative that gives you all of the same benefits, with an easier approach to usability. This is where MyCleanPC comes in. Our focus on UX and UI together means our app works powerfully, but simply. You'll get the clean PC results you want, without the headaches that come from trying to figure out how, exactly to use the software!
The results you expect
Many people download PC cleaners with the expectation that they'll get great results after running a quick scan. But the unfortunate truth is that many programs need to be configured before they can be run, which is complex and complicated. Instead, most people run a generalized scan and are disappointed with the results when only a fraction of the problems on their PC are addressed. It leaves people asking, "do PC cleaners work?"
They do, in fact work, so long as you take the time to configure them. But again, this can be complicated and more than the average PC user wants to deal with. That's why MyCleanPC comes ready to run right out of the (metaphorical) box! It truly is as simple as running a scan and reaping the rewards of a thorough PC cleaning.
Can you still configure different settings and specifications? Absolutely! But MyCleanPC is only as complex as you want it to be. For those who want more control, there are settings and variables that can be configured. For those who want to set it and forget it, there's auto scheduling and scans at the press of a button.
All-in-one access to features
If you're looking for a free PC cleaner app or a CCleaner alternative that gives you everything you expect all in one version, MyCleanPC is the answer. While products like CCleaner offer tiers of usership that come with rising prices to unlock more and more features, MyCleanPC gives you everything you need all in one version, including:
System optimizer
Malware removal tools
Registry cleaner
Disk defragmenter
Cache cleaner
Duplicate file removal tool
Browser cleaner
Live tech support
You don't have to worry about which version of MyCleanPC you have or which subscription you're paying for — it's all available to you in MyCleanPC's standard software bundle.
This means more than just the convenience of having everything you need in one PC cleaner program — it means being able to deliver the best possible care to your computer at all times. No more skipping registry cleaning because your cleaner app lacks the ability or having to pay more just to unlock disk defragmentation! You're going to get a complete scan and clean, every time.
Welcoming interface
Even if you have a computer cleaner that offers full functionality, it can be hard to take advantage of its many features if you can't find them or don't know how to use them properly. This is why app design and UX are so important, and it's why MyCleanPC makes things simple and seamless. Everything is front and center, clearly labeled and properly set up so using the app feels natural.
If you don't want to run a full scan and instead only want to scan for malware, it's just a couple of simple clicks away. The same goes for computer registry repairs, cache cleaning or managing your startup items — you can select the process you want simply and conveniently.
And, when it comes to scheduling exactly what tasks you want run, when you need them run, MyCleanPC makes it simple. Just check and uncheck boxes and set your preference in seconds.
Make PC cleaning easy
Cleaning your PC shouldn't be difficult or come with so many options that you get frustrated by trying to run a simple scan. With MyCleanPC, it doesn't have to be! With an easy-to-use interface, conveniently accessible features, great customization options and simple configuration, speeding up your PC and keeping your operating system organized can be accomplished in mere minutes.
If you're looking for a CCleaner alternative that won't leave you asking "do PC cleaners work?" it's time to take a look at everything MyCleanPC has to offer.