How to Choose the Best Free PC Cleaner Application
The internet is full of free applications for your PC. Some are great! Some aren't so great. Some are downright terrible and may actually do more harm than good to your computer. There's a lot of trial and error that goes into vetting free apps — especially free online PC cleaner apps.
How do you know if you're downloading something that's worthwhile and effective, versus something that's malicious or harmful to your operating system? Instead of taking a risk trying to get a clean PC for free, consider some of the signs (good and bad) of how effective a free application might be before you hit the download button. Here are some tips: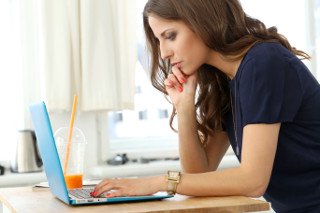 Check free apps for hidden costs
First thing's first, it's a good idea to see if there are hidden fees associated with the app in question. Many sites will give you a clean PC free download but ask for your credit card or other form of secure payment that will eventually be charged. Make sure you're not falling prey to a crafty scam that gives you something now but charges you later!
Keep in mind that many free PC cleaner apps have a free version and a paid upgrade version. There's nothing wrong with this! It's actually a great way for heavy users to get more out of a paid version, while general users reap the benefits of a free version. If you're automatically up-charged or tricked into giving payment information, that's when it crosses the line.
Read reviews and recommendations
You're not the only person out there trying to get a clean computer for free. There are hundreds of other people also looking for a reliable free pc cleaner to help them and, chances are, they've tried the same apps you're looking at. It's a good idea to read a few reviews to see what's in store for you, based on other people's experiences.
Don't just read the positives, either. Be sure to see what people's negative reactions to the app were, too. Use common sense and understand what the real pros and cons are, versus what people might be overly picky about. Not everyone is going to love the same free online PC cleaner, so it's a smart idea to get a general idea of what people think about the one you're looking at, from both ends of the spectrum.
Review the features of every free PC cleaner
To make sure you're downloading an app that's worthwhile and applicable to you, it's a good idea to take stock of what features a free online PC cleaner can actually offer you.
If there's only one or two real features and the rest of the app is filled with bloatware, it might be a good idea to pass. Similarly, if there are a ton of amazing features and the app seems a little too good to be true for a free PC cleaner, it might be worthwhile to investigate a little further into how such an amazing program remains free.
In addition to looking at the versatility of an app, it's also a good idea to consider whether or not it has the capabilities you demand for your PC. Can it pinpoint and remove adware? Does it clean up apps and browser caches? Or does it just defragment your drive? Knowing what your clean PC free download can and can't do will help you determine if it's really for you.
Check for tech support
Just because you're looking for a free online PC cleaner doesn't mean you don't also deserve a little tech support! One of the best ways to find a reliable application is to look for one that offers tech support — and not just for paid users, either! A developer that extends tech support and troubleshooting to free users is one that cares about offering a good product and it's a good sign for anyone looking for a steady app they can use to get a clean computer for free.
Get a clean PC for free!
It's possible to find a free application that cleans your PC and works to optimize its daily function. But, in order to find the right application for you, you'll need to put in a little bit of work to weed out the imitators. Follow the tips laid out in this article to make sure you're not getting duped!
Or, you can save yourself the trouble and download MyCleanPC for free! Not only do we meet all of the criteria outlined above, the performance of our free app is proven again and again through our thousands of satisfied users! Take us for a test drive today and experience a cleaner, faster PC — for free