Registry Cleaning: An Overview of the Tools You Need to Clean and Repair
Functionality and effectiveness are two core essentials for PC cleaning and registry maintenance software. You need a program that's easy to use and one that works well if you want to keep your computer well-maintained and properly protected. Unfortunately, it's not always easy to find a program that offers both. That's where MyCleanPC stands out.
MyCleanPC is actually engineered to be as easy as possible to use, as well as exceptionally effective. It's the best of both worlds for anyone who takes the cleanliness, organization and efficiency of their PC seriously! Best of all, you get a powerful cleaner and registry protector that functions quickly and thoroughly, saving you the time of doing individual tasks all by yourself.
Let's walk through some of the tools and settings that make MyCleanPC so effective and easy-to-use.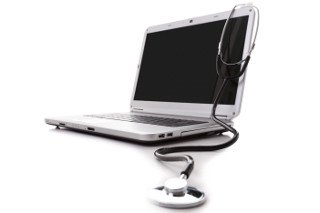 General Settings
The general settings include update and data collections options, as well as a scan scheduler tool that allows you to schedule weekly automatic scans to keep your computer running smoothly. Thanks to scheduling capabilities, you'll never have to ask yourself, "is it time to clean my computer registry?" The program will run at regular intervals to keep your PC protected at all times.
Adware Cleaner and Removal Tool
MyCleanPC's adware cleaner is one of its best assets. This powerful tool finds and removes adware to improve browser speed and security. If you're getting unwanted registry cleaner popups or have endless toolbar add-ons that you didn't install, the adware cleaner is going to work wonders on your computer! It works quickly and thoroughly to find and eliminate annoying adware.
More than just giving you a solution to pesky adware, MyCleanPC also gives you control over exactly how you seek and destroy these pesky nuisances. The program's adware cleaner settings allow you to choose which browsers you'd like to scan. You can also view, delete and restore quarantined files, to make sure there aren't any adware cleaner registry problems being overlooked.
Optimize System Performance
Sometimes, a little de-cluttering and some tweaking can go a long way for your PC! With just the press of a button, MyCleanPC can optimize your operating system's speed by repairing file system errors and removing temporary files. Rather than having to execute individual commands or go searching through your PC for duplicate and temporary files, MyCleanPC does this automatically, with extreme precision. It's a time-saver and great way to avoid a headache!
Robust system optimizer settings allow you to disable or enable file system checks and temporary file cleanup for future scans.
Clean PC Registry
The one task you shouldn't ever dare to do by yourself is computer registry cleanup. Making a mistake while cleaning the registry could have all sorts of negative ramifications, including corrupting files and causing crashes. But this aspect of your operating system still needs attention, which is why MyCleanPC makes it easy to automate registry errors cleanup. Just select the registry option within the program's easy-to-use interface and let it go to work! Settings even give you the option to clean specific registries for maximum results.
Privacy Protection Capabilities
Not every piece of registry maintenance software can also give you privacy protection as well... but MyCleanPC can! The privacy protector feature clears internet usage history, browser cookies and your browser's cache, removing sensitive information that may make you vulnerable to online attacks. These are easy tasks to forget about, despite our daily internet usage! MyCleanPC lets you accomplish them in mere seconds, putting you back on track to privacy and safety.
Have multiple browsers you like to use? No problem! You can scan all, some or one of them to perform the privacy tasks of your choice.
Simple, Effective, Reliable Function
Imagine being able to boot up your computer, open a program and accomplish all of your routine maintenance tasks in just a few minutes. With just the click of a button, you'll be able to declutter, clean, organize and protect your data. More than that, you'll have the ability to customize what's cleaned and to what degree. Sounds great, right?
This is exactly what MyCleanPC offers: simple functionality and effective execution! You get the peace of mind that comes with a well-maintained PC, without having to spend countless hours trying to keep up on maintenance and organization. You'll never have to worry about getting lost in complicated menus or forgetting to run an important maintenance task. Just launch MyCleanPC, select your options and run the scan. It's as simple and effective as that!