Benefit From Online PC Support While Cleaning Your Computer
So, you've downloaded a new PC cleaner app for your computer and are ready to do a complete clean and refresh of your operating system. You open the program and are met with a ton of great features… but absolutely no instructions on how to use them! Sure, you might be able to tinker with the app for a few minutes and learn how to use it a little, but without online PC support, you might not be getting everything you can out of it.
This is just one of the many reasons it's critical to have online PC support. Being able to rely on someone for assistance when it comes to using unfamiliar software helps make sure you're getting maximum value. Check out a few of the other great benefits that stem from being able to chat with someone while you're running a deep clean of your PC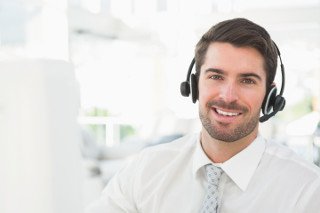 Walkthroughs:

As mentioned, trying to navigate new software can be a pain. Online PC support makes it easy to understand the interface, where different tasks and options are located, what the capabilities of the application are and, most importantly, how to use it! You won't have to waste time with trial and error — instead, a tech support professional will give you straight answers to your questions about how to use the app.

Troubleshooting:

Software doesn't always cooperate and minor issues can arise. Why didn't my scan complete? What does this error code mean? Is there a way to reset the app? Troubleshooting problems are best solved by a live expert through online PC support. Trying to troubleshoot your own issues could lead to unintended consequences and further problems.

Questions:

Sometimes you have a question that an FAQ section just doesn't have the answer to. Instead of becoming frustrated when you can't seem to find an answer, having access to online PC support can actually provide you with valuable insights when you need them most. You'll get answers and have a better understanding of the application you're using.

Features:

Want to know more about a particular feature in your PC cleaner app and how it might benefit you? Asking someone through live support is a great way to get some insight, without having to experiment. Many people are adverse to running scans and processes they don't understand — and for good reason! Seeking online PC support before you start toying around can save you from doing something you didn't mean to
The best part of having online support is that it's always there! Whether it's the first time you're running the application or an anomaly after you've run it a thousand times, all it takes is some quick online support to get you the answers you're looking for
U.S.-based techs
Not all online PC support services are inherently helpful, which is why it's best to choose applications that place special emphasis on offering reliable assistance. First and foremost, this means employing U.S.-based tech support. This is important for several reasons — namely because they operate in the same time zone for reliable access and there's no language barrier to overcome when conveying a problem or delivering advice. U.S.-based techs can also help refine larger concepts or technical terms into layman's terms for people who might not be as tech-savvy.
Personalized assistance
Perhaps the biggest benefit of all when it comes to online PC support for cleaning applications is the tailored, personalized level of attention you get when you have questions or concerns. Everyone's computer is different and each unique person has their own questions. FAQ sections or generic video tutorials don't have the capacity to answer everyone individually. A live person does. Whether it's a quick answer to a simple question or comprehensive troubleshooting for a problem you're having, live support brings a human element to computer issues
MyCleanPC leads the way
There's a reason online PC support is one of the prime features of MyCleanPC — because we're invested in the experience our users have! We want to make sure you're able to use our software properly and without issue, so you can get the most out of all the features it has to offer. By providing every user with direct access to helpful, U.S.-based tech support, we make it easy to love our platform.
If you're ready to experience a cleaner, faster, safer computer, download MyCleanPC today and let our dedicated online PC support team walk you through everything. From installation and setup to troubleshooting and feature explanation, we'll make sure you're getting the most out of our PC cleaner app.