Computer Cleaner Programs: Should You Use Them?
Our computers are loaded with applications we use every day. From your email client to word processing programs, games to design applications, finance software to music players, these applications can add up fast! The question is, should you also have a computer cleaner application on top of it all?
For most people, the answer is probably a resounding yes. Why? Because as your applications add up over time, so does the clutter on your computer. Having a computer cleaner app can help you keep your system tidy and clean, no matter how many programs you have on it. Even if you're someone who knows how to manage all of your application data, a cleaner app can expedite this process and make it simple to manage.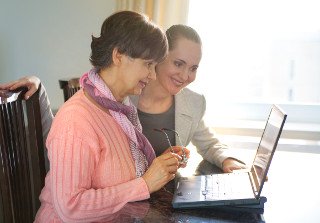 Managing all of the extras
More than just the icon on your desktop, there's a whole lot of extras that come with each program you download onto your computer. Cache files, logs, app data, preference files, support extensions, cookies and more are all squirreled away throughout your computer to make sure the application has everything it needs to function smoothly.
The problem with all of these resources is they're nearly impossible to manage! They're stored in hard-to-find directories, hidden within your operating system or even misplaced. Tracking them down is hard. Managing them is harder.
Thankfully, a computer cleaner program like MyCleanPC is designed to specifically seek out all of the extras that come with your programs, no matter where they might be hidden in your operating system. If these files are damaged, corrupted, unnecessary, misplaced or leftover, it's easy to identify them as clutter and safely remove or repair them. This goes doubly true for temporary files that are unnecessary for the operation of an application.
Identifying speed problems
One of the biggest reasons to rely on a computer cleaner program is the intuitive nature by which it can seek out problems with speed. Slow speeds are at the top of the list of complaints from many PC owners. Often, speed can be restored through proper management of your many accumulated programs.
Deleting unused programs or de-cluttering the extensions and add-ons from other programs can boost speed noticeably. Moreover, by scouring cookies and caches from programs and removing them, a computer cleaner app can perform a task that might take you all day to complete! Cookies and cache cleaning should be a routine part of system maintenance for your computer and a task that's easily handed off to a cleaner program.
Virus and malware detection
Perhaps the biggest reason to put your faith in a good computer cleaner application is to ensure you're protected against viruses, malware, spyware, bloatware and a slew of other malicious programs. In today's internet-enabled age, you'll be surprised at just how easy it is to accidentally infect your computer with one of these terrors!
Malicious programs often hide smartly within your operating system and are nearly impossible to locate without the aid of cleaner apps. Having a reliable cleaner and running it routinely — weekly or monthly — is a great way to stay ahead of viruses and malware, while also maintaining your computers general operational efficiency.
Choosing the best computer cleaner
By now, having a cleaner application should be sounding like a good idea to you if you don't already have one! Now, the question is, how do you choose the right one?
You're going to want to make you decision based on the capabilities of the program and the accuracy at which it provides them. Let's take a look at a few of the must-haves when it comes to installing a reliable cleaner for your operating system:
System optimization and de-cluttering capabilities
Malware, adware and virus detection and removal
Registry cleaner and extension optimizer
Cache and cookie cleaner
Privacy protection settings and optimization
Error detection and resolution capabilities
Basically, you're going to want a system that offers a top-down approach to operating system organization and de-cluttering. Find a program that offers high-level cleaning tasks, as well as granular optimization capabilities.
Use MyCleanPC for best results
If you want a truly intuitive, hands-off way to enjoy a clean, optimized computer, MyCleanPC is the way to go. We take all of the essential computer cleaner tasks and bundle them into an easy-to-use interface that helps users manage their PC with extreme efficiency!
Having a quick and reliable way to clean your computer is a great way to keep it running smoothly at all times — no matter how many programs you have or how old your system might be.